Who's Knock, Knock, Knockin' on Your Home's Door?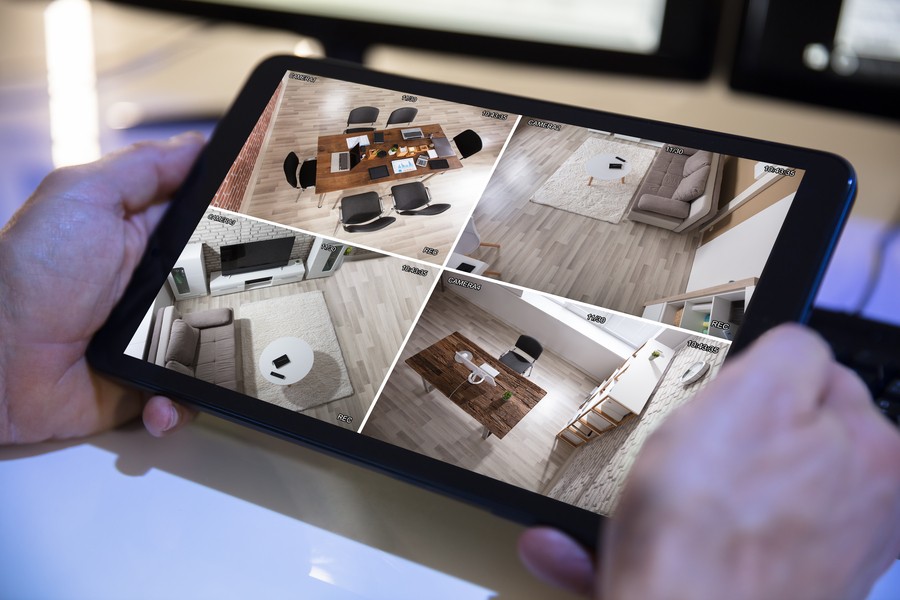 Top Benefits of Hiring a Professional to Install Your Home Security System
Smart homes are smart for two reasons: automation and integration. At the tap of a phone, we can listen to our favorite music in any room, or turn off the bedroom lights and roll down the shades at night.
Security should be no different, and when it comes to keeping your loved ones safe, there is no substitute for a home security system. With a professional installation, every camera, alarm, and sensor will work as advertised.
At Ratio AV, we offer technology solutions for clients in Park City, UT, and our experts know the brands and technologies to protect your smart home.
Here are the three top benefits of hiring an expert to design and install your next home security system.
SEE ALSO: 5 Reasons to Partner with a Home Automation System Installer.
Protect What You Love
Protecting your family, home, and belongings is at the core of any security system, but there is a difference between store-bought and top-of-the-line solutions.
Brands like Alarm.com, for example, provide a wide range of products ideal for homeowners taking a proactive approach to security.
Smart cameras now include AI analytics to reduce hours of footage to minutes of relevant events. They also send out real-time notifications to you or law enforcement agencies.
If grandma and the kids are home alone, you can set a geofence to notify you in case any of them leave the house.
Best of all, these elements are easily integrated and managed through automation systems like Control4.
From Wherever You Are
Remote access is another great feature of modern home security, giving you 24/7 control over electronic door locks, cameras, lighting control systems, and beyond.
Video doorbells notify you of any activity around the front yard. Did you get a delivery? Unlock the gate and thank the driver over the microphone. Is there a porch pirate on the loose? Turn every light on and roll the shades up!
For vacation homes, we even integrate water sensors into a security system, installing them under sinks and behind toilets throughout the house. In the event of an emergency, water will be shut off in the entire home. On the same note, smart fire and gas sensors will also protect your home from leakings and other urgent situations should they arise.
You Won't Know It's There
Cameras and alarms are often enough to deter a criminal from approaching your property, but do you really want one installed in every corner?
A professional understands the best brands and products for each project and has the experience to make your system as inconspicuous as you wish, helping you protect your home and your interior design at the same time.
If you are considering a security system, why not get the most out of your investment? Contact our team of experts right now to learn more about this advanced technology.
We look forward to working with you!
Stay Informed
When you subscribe to the blog, we will send you an e-mail when there are new updates on the site so you wouldn't miss them.