Sonance Invisible Speakers: Hidden Tech Without Compromising Sound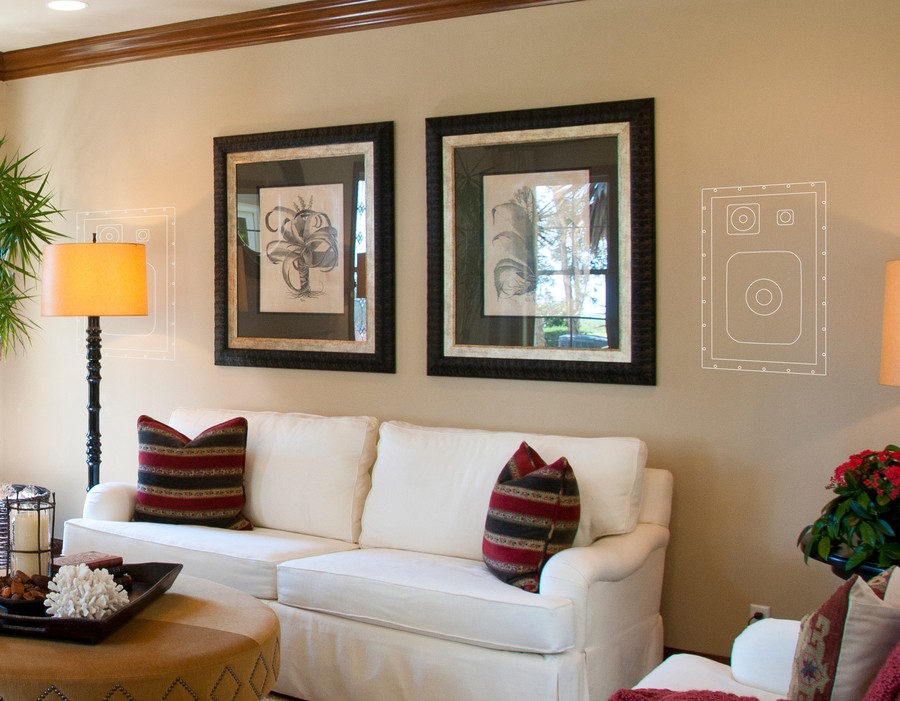 Sonance's New Invisible Speakers Are Seen But Not Heard
Some folks love to show off their floor-standing speakers with high-end tweeters and drivers. But others would prefer less clutter in their home, especially with a sound system that requires many speakers.
For those minimalistic homeowners, the audio brand Sonance has created an ingenious solution. Their new Invisible Series Speakers are installed within your walls and sealed over, with no appearance of speakers whatsoever. As if by magic, the sound quality isn't deterred at all. Some will swear it sounds better than their regular speakers!
How does it work? Read on to see how the Sonance invisible speakers will work in your Park City, UT home.
SEE ALSO: Smart Home Devices & Automation Can Hide in Plain Sight
Sound Built into the Walls
You may be wondering how a speaker can sound good when a wall covers it. Well, Sonance's invisible in-wall speakers use the wall surface to help convert vibrations into sound. The finish placed over the speaker actually plays a part in producing the music you hear—and does it well!
How do they sound? The invisible speakers provide 170 degrees of audio coverage, widely dispersing music into your rooms. They're built with a durable aluminum chassis and polypropylene diagram for a robust sound that will last many years. Sonance's invisible speakers won't blow out from playing too loudly, either, since the self-resetting poly switches protect the driver from damage.
An Interior Design Dream
Invisible speakers leave behind a clean, smooth wall with no clutter or 'wall acne' in sight. In a home theater, this reduces the clunky appearance of speakers and wires. If you're building a whole-home system, you won't have to worry about finding a spot to plug in all your speakers. They're already inside the wall and nowhere to be seen!
Install Correctly the First Time
To install invisible audio, it's best to trust an experienced dealer. Otherwise, you may accidentally make a costly, messy mistake with your walls. At Ratio AV, we're familiar with installing invisible speakers and connecting them into one accessible system.
If you're interested in hidden speakers in the Park City area, let Ratio AV be your guide. Contact us here for a free consultation or for any questions you may have. We look forward to speaking with you!
Stay Informed
When you subscribe to the blog, we will send you an e-mail when there are new updates on the site so you wouldn't miss them.