Project Spotlight: See What a Custom Automated Home Looks Like
We Installed Motorized Shades, Multi-Room Audio & Smart Security in This Park City Smart Home
Have you ever wondered what life is like inside a luxury smart home? Our recent work on a gorgeous Park City, UT residence is sure to leave you inspired. We installed built-in systems like motorized shades, multi-room speakers, security cameras, whole-house lighting control, and made it all look like a masterpiece with Trufig products.
SEE ALSO: Smart Home Devices & Automation Can Hide in Plain Sight
Multi-Room Audio
We wired a network of high-end speakers in every room that share a common backbone. This family is now free to select songs, playlists, or albums directly from their smartphones, and enjoy their favorite tunes throughout every room. They can select specific zones to play music in and raise and lower the volume for the entire system or each room independently.
If the kids want to listen to their own music in one area while the adults put on a podcast in the kitchen, it's easy to select speaker zones and media sources so everyone can enjoy their own audio. They can even take the TV audio from the great room and make it play on the patio while they BBQ!
Customized TRUFIG Outlets & Switches
When you walk through this Park City home, you get the subtle feeling that everything fits into place. Contributing to that seamless atmosphere are the TRUFIG switches and outlets we installed. TRUFIG fascias blend flawlessly into counters and walls. Take a look at the custom keypad and outlet that fit discreetly into wooden surfaces.
And you'll notice, the black keypads correspond to custom lighting scenes we programmed. "Hall" turns on only hallway lights, "Night Light" sets a dim lighting setting for nighttime, and "Welcome" sets the room to the homeowner's preferred lighting appearance. "Area Off" turns off every lighting fixture instantly.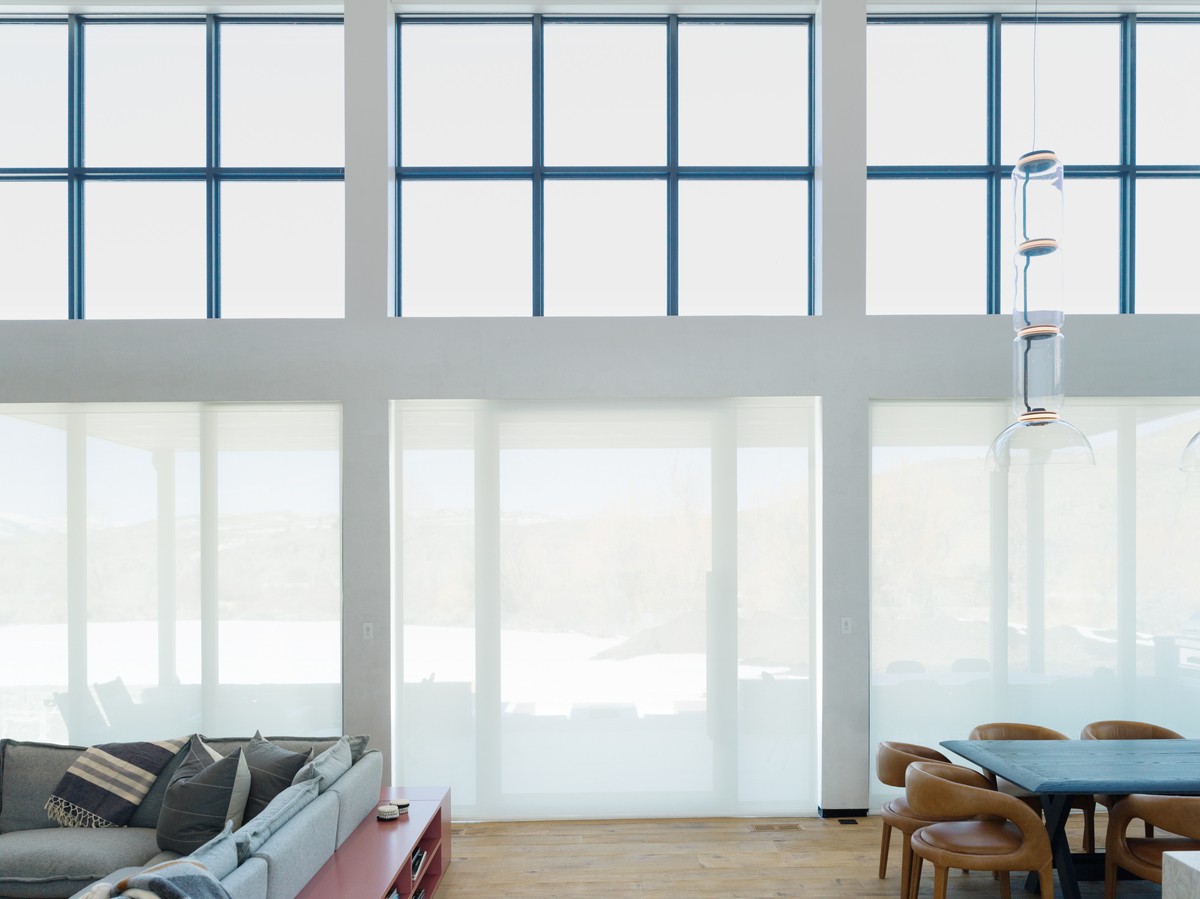 Lighting & Shading Control
This Utah home was filled with vast, gorgeous windows that we fitted to motorized shading solutions, making it easier to control shades with one tap of a button. From their smart system app, the household will only have to press a single button for the entire property's shades to descend. Morning and nighttime routines have never been simpler.
Across the house, our lighting design highlighted unique architectural features while creating a bright atmosphere of natural light. The homeowners can fine-tune the lights' color temperature and brightness on the smart system app. And custom lighting scenes like 'Morning' and 'Night' will create the ideal mood in seconds.
Hidden AV Lifts
How do you hide a TV screen? With an automated television lift! In one press of a button, the family can send their screen ascending into the ceiling, leaving no trace of any technology. That way, they can enjoy a distraction-free atmosphere when it's not movie or TV time.
Are you interested in a custom home automation installation? To learn more about smart lighting, shading, audio control, security, and more, contact us for a free consultation. We can't wait to hear from you!
Stay Informed
When you subscribe to the blog, we will send you an e-mail when there are new updates on the site so you wouldn't miss them.