Smart Home Devices & Automation Can Hide in Plain Sight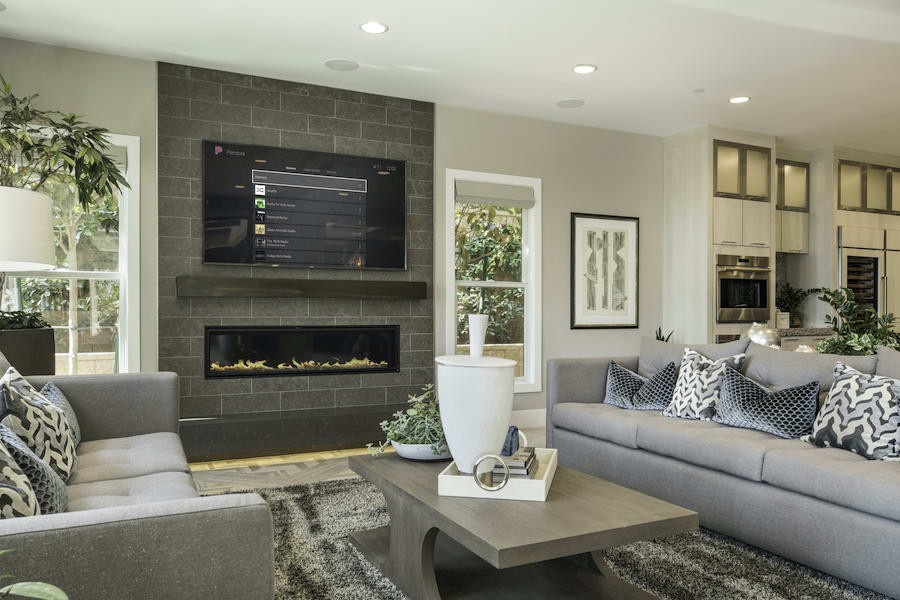 Custom Installation from Ratio AV Makes Your Salt Lake City Home Run Smoothly
When you think of the term 'smart device,' what comes to mind? Some think of copious amounts of cables coming out of the wall or a jumble of remotes that operate a variety of devices that don't communicate with one another. Luckily, that's not the case with smart devices in an expertly designed and installed smart home.
With a smart home installation, Ratio AV helps you incorporate all of your smart technologies into an automation system. All of your devices can work together in a smart and sophisticated way that makes life in your Salt Lake City, UT home easier.
Read on to learn more about a few integrated technologies you can hide in plain sight in your home. Unless you tell your guests, no one is the wiser about your home having a comprehensive smart system.
SEE ALSO: Use Automation to Simplify Technology and Your Life
Voice Control
If you'd prefer not to add a standalone smart speaker to your home furnishings, like the Amazon Echo or Google Home, don't worry. You can still incorporate voice control into your home with voice-enabled devices that serve other functions.
For example, you can sit in your media room and use the voice control capabilities of Google Assistant or Amazon Alexa with your Sonos Beam, One, and Move speakers. These three Sonos speakers offer a rich, room-filling sound that you can control with your smartphone, remote, or your voice. If you already have an additional smart speaker in your home, you can use it to manage your entire sound system.
Lighting Control
A light switch already controls every light in your home. Why not bring a level of customized convenience to your Salt Lake City-area home? When you install smart home functionality to your lights and tie the lights together into a controllable lighting system, you're improving your efficiency and bringing a whole new tier of possibility to your décor.
Lighting can automatically turn on, off, dim, or brighten when programmed to an astronomical timer. You can also manually control your lights with a stylish keypad custom etched and matched to your interior décor, with a touchpad, your smartphone, or your voice. Motion sensors can be placed in rooms, so lights aren't left on when the room is vacant, too. With energy-efficient lighting installed throughout your home and motion sensors, you'll see energy savings in no time.
Lighting and voice control are just two smart technologies you can hide in plain sight in your Salt Lake City, UT home. The possibilities are nearly endless with a smart home installation from Ratio AV. Call us today at (801) 215-7070 or reach us using our online form. We can't wait to hear from you.
Stay Informed
When you subscribe to the blog, we will send you an e-mail when there are new updates on the site so you wouldn't miss them.