Celebrating 20 Years as Park City's Smart Home Company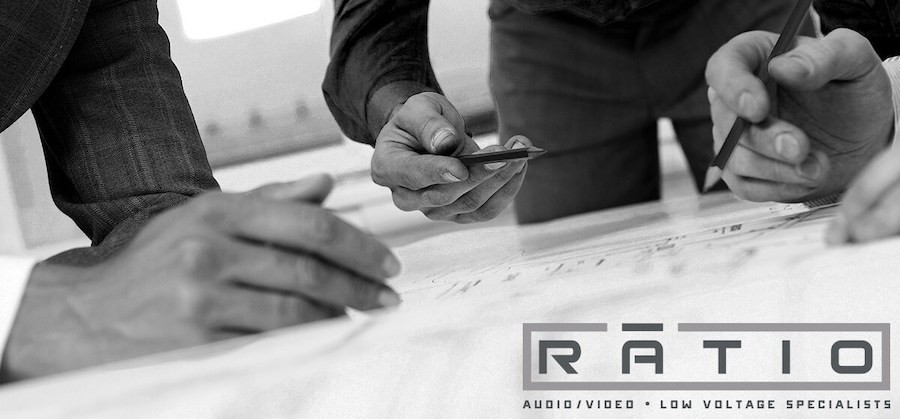 Looking Back at 20 Years with Ryan Davis, Ratio's Founder & President
Ratio AV is celebrating 20 years in business this March—and what a time it's been! As an AV integrator and smart home company, we've seen the industry and our team evolve tremendously. After all, when Ratio began, it was only a one-man show. Flat-screen TVs were just being introduced, and smartphones didn't exist yet!
To commemorate such a milestone, we sat down with our founder and president, Ryan Davis, to look back at two decades as a home technology company, proudly serving Park City, UT, and surrounding areas.
How has home technology changed since 2002—and where do we see it going? Here's what our founder had to say.
SEE ALSO: What Living in a Modern Smart Home Is Really Like
What's the history behind Ratio AV? How did you get started?
"I started doing mostly car audio in 2002, working part-time while I was in school. When I graduated in 2005, I decided that car audio wasn't the industry I wanted to be in. So, I made the jump into home audio and automation.
"I've never taken a loan for Ratio, so it's been a slow growth. But in the last five years or so, we've seen huge growth. Today the team is made of 11 people, but it started as just me."
What makes Ratio's story unique compared to other integration firms?
"I don't know other companies' histories, so it's hard to say. But that slow, organic growth is different from how most people start. It was a one-man show for a long time."
Looking back at the past 20 years, what's your favorite memory?
"Definitely working with customers. I've made so many great friends. If I didn't get anything else out of this, I'd have these great relationships—people I've been working with for over a decade."
What project sticks out in your memory from the past 20 years?
"I did a theater for a guy named Randy Reid back in 2009, and he's still a great friend of mine. It was not the biggest project, but I spent almost an entire summer at his house. He still uses it, with the same equipment in there. It's pretty impressive. It's still working, but they still love it, and he's become a great friend."
What have been some of Ratio's biggest milestones?
"As a young, smaller integrator, you go to trade shows and feel like a small fish in a big ocean. So, it's been nice experiencing more growth. It seems like it's easier to attract the attention of distributors or manufacturers. I've enjoyed that. Becoming platinum level with Lutron or Sonos makes me feel like we're getting somewhere. I like supporting the lines that support us, too."
How has the industry changed since Ratio first started?
"There are a few gigantic changes. The amount of stuff that we needed to connect to the network in 2005 or even 2009 was so small. We knew so little about networks back then. If a customer had a broadband internet connection that was on all the time, that was a win. Today, home networks dominate our industry. Fifteen or 20 years ago, it was almost an afterthought.
Another change is the way video gets distributed through a house. We've seen the advent of HDMI, which can support 8K and all these new formats. There's a great reason we have these new technologies, but they can be finicky."
What technological advances do you think we'll see in the next 20 years?
"That's hard to say. If we look at current trends, there will continue to be an uptick in TV resolution. But honestly, I wonder how far we can go with TV resolutions. There are already 8K TVs we can buy. But maybe we'll see gigantic video walls in 16K.
"I think there might be a bit of a resurgence back into home theater. I could see an uptick in home theaters as more movies can be streamed at home."
What do you see for the future of hidden technology?
"I think that's going to be brought to the forefront. We love invisible speakers. They're not right for everybody, but they're right for anyone who doesn't want to see speakers. Then, there are hidden TV lifts, too. I could see those becoming more mainstream."
What's been your greatest personal and professional success?
"I'll always put my family at the forefront. When I started my business, I didn't have any kids or a wife, and now they're the reason I come to work every day. I'll put them as my greatest personal achievement.
"Professionally, I'm just pleased looking back from a one-man-show to seeing what's here now. We have an awesome staff; I really enjoy who I work with, and we've been really fortunate."
Partner with Ratio AV, Park City's Technology Experts
If you're ready for a technology upgrade, whether that's a home theater or smart home control, Ratio AV is your destination. Connect with our team here or send us a message below for a no-obligation consultation. We look forward to working with you!
Stay Informed
When you subscribe to the blog, we will send you an e-mail when there are new updates on the site so you wouldn't miss them.