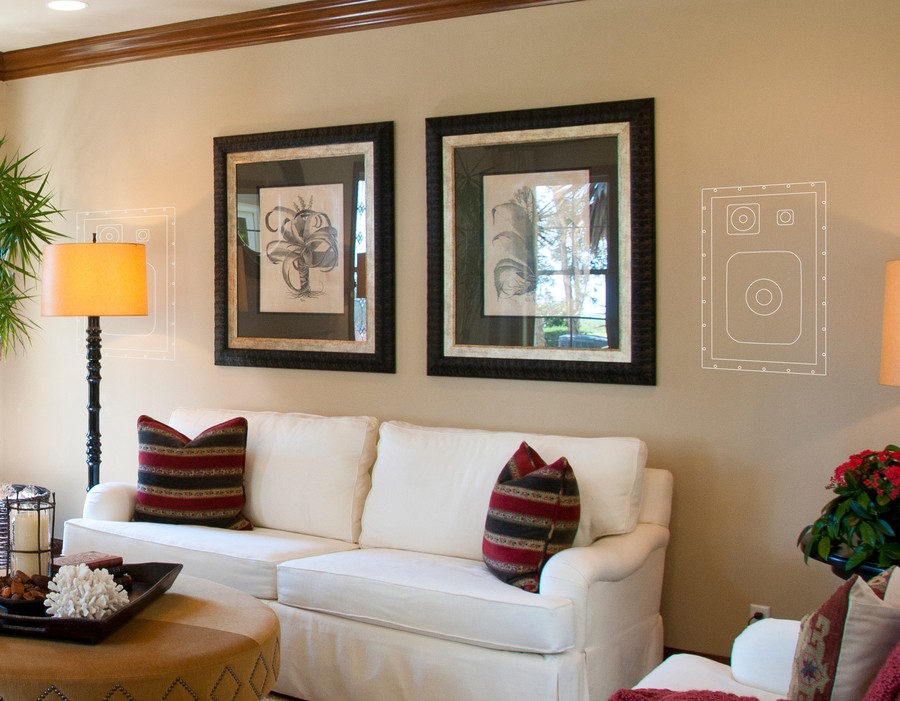 Sonance's New Invisible Speakers Are Seen But Not Heard
Some folks love to show off their floor-standing speakers with high-end tweeters and drivers. But others would prefer less clutter in their home, especially with a sound system that requires many speakers.
For those minimalistic homeowners, the audio brand Sonance has created an ingenious solution. Their new Invisible Series Speakers are installed within your walls and sealed over, with no appearance of speakers whatsoever. As if by magic, the sound quality isn't deterred at all. Some will swear it sounds better than their regular speakers!
How does it work? Read on to see how the Sonance invisible speakers will work in your Park City, UT home.