Upgrade Your Home Automation to Improve Your Lifestyle and Capabilities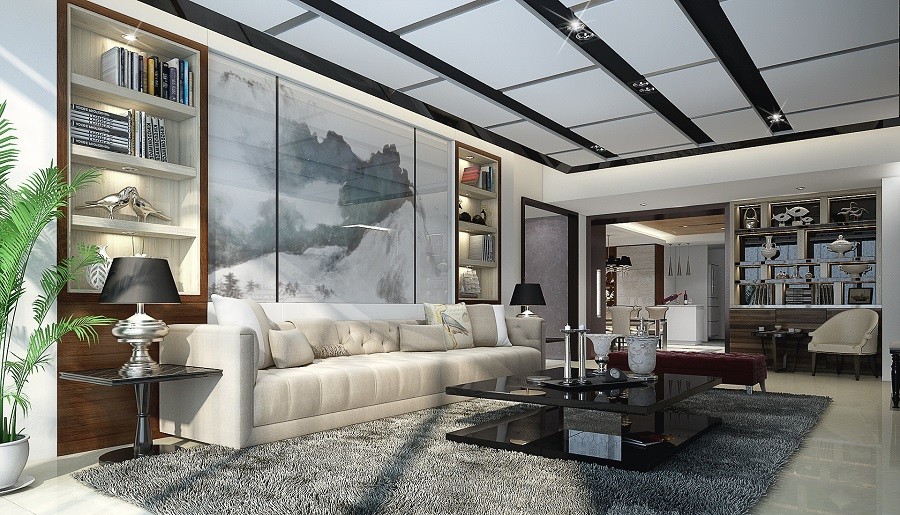 A Modern Automation System Allows You To Do More With Less Technology, Bringing Better Living and Looks To Your Home
If you were an early adopter of technology, the likelihood is that the system or systems you had installed still work fine. Whether the gear is operable or not, at this point, it may be costing you money and limiting the enjoyment of your Park City, UT home. Upgrades are inevitable; what was state of the art ten years ago is now considered legacy gear.
Retrofitting with modern smart home automation furnishes you with an ecosystem rather than a simple control system. Lighting, shades, climate control, and even entertainment work in concert to provide luxury conveniences and improve your well-being.
To find out how you can expand your home's capabilities with less tech clutter and a more personal experience, read more below.
See Also: Why Your Smart Home Network Might Need To Step Up To Wi-Fi 6
Minimal Tech, Maximum Benefits
The modern home automation system does more with less. In place of bulky touch panels and chunky keypads are sleek, flush-mounted interfaces designed to match your decor, becoming unobtrusive when in use. Minimizing your control surfaces' visual impact allows your home's clean lines to take center stage.
The advent of smart devices such as phones, tablets, and watches has moved the interfaces off the walls and into your hands. At the touch of a button on your Control4 interface, you can control your lights, HVAC, door locks, and entertainment from the next room or from across the world.
You can also remove the physical interface altogether, controlling your home with the sound of your voice. Using simple commands, you can raise the shades, start the jacuzzi, or play just the right music for dinner.
Human-Centric Lighting
Lighting has a significant influence on how we perceive a room, our emotional state, and how focused we are on a task. Recent studies on the effect of circadian rhythms and advances in LED elements has resulted in more human-centric lighting.
Your day starts with soothing hues that complement the outdoor lighting streaming in through sheers as your shades automatically rise. As the day progresses, the illumination becomes accents the natural light providing more direct light for work, where needed. Night brings a transition to warmer hues that help set your mind for sleep.
The fixtures are designed to work with the home, automatically setting the ambiance to maximize your daily energy and minimize electrical use, giving preference to the beneficial light of the sun.
Music That

I

s Heard

,

not Seen
Music has been part of the human experience for around 40,000 years; its ability to soothe us, energize us and convey every emotion is unparalleled. Whole-home audio furnishes you with the ability to set the mood in any room or throughout the house and backyard. Songs can follow you as you travel room to room or allow you to provide background for the adults in the den while the kids dance in the game room.
In the past, sound systems were fed by racks of gear and bundles of wires and speakers that cluttered a room or were obvious distractions on the ceiling. Today we can supply better quality sound with near-infinite sources in less than half the older units' space.
Speakers can now be heard and not seen, bringing all the impact and energy of your music without distracting your eyes from the architectural lines of your home. Ceiling speakers sit recessed with paintable grill covers crafted to lie flush and disappear from view. Invisible speakers mount inside the walls of your house, eliminating any evidence of their presence except for the full audiophile-quality audio that seems to come from everywhere and nowhere.
Automation

T

hat

I

s Personal
An automated home is more than a collection of equipment turning things on and off; the systems should be personalized to your lifestyle. Control4 has included ways for the homeowner to modify how things run from their inception. Whether you are creating a new lighting scene or setting up a new routine, the system gives you the power to make changes as you see fit.
Once you have approved the installation,Control4 provides a user portal where you can gain insights into your system usage and set up features without altering the core functions. The simple interface allows you to generate a series of actions when you wake up or come home from work. In the morning, you can have the blackout shades lift, leaving the sheers, set the light to 75%, turn on your favorite news channel, and set the temperature to your preference.
Home automation is about how you live; with an upgrade, you can enhance your lifestyle, improve your well-being, and make your space less complicated and more effective.
Are you ready to upgrade your home automation for a more personal experience? Ratio AV is prepared to help. Get in touch with us by giving us a call or filling out our online contact form, and we'll get you scheduled for a no-obligation consultation.We look forward to hearing from you!
Stay Informed
When you subscribe to the blog, we will send you an e-mail when there are new updates on the site so you wouldn't miss them.