How Could an Audio Video Installation Benefit Your Company?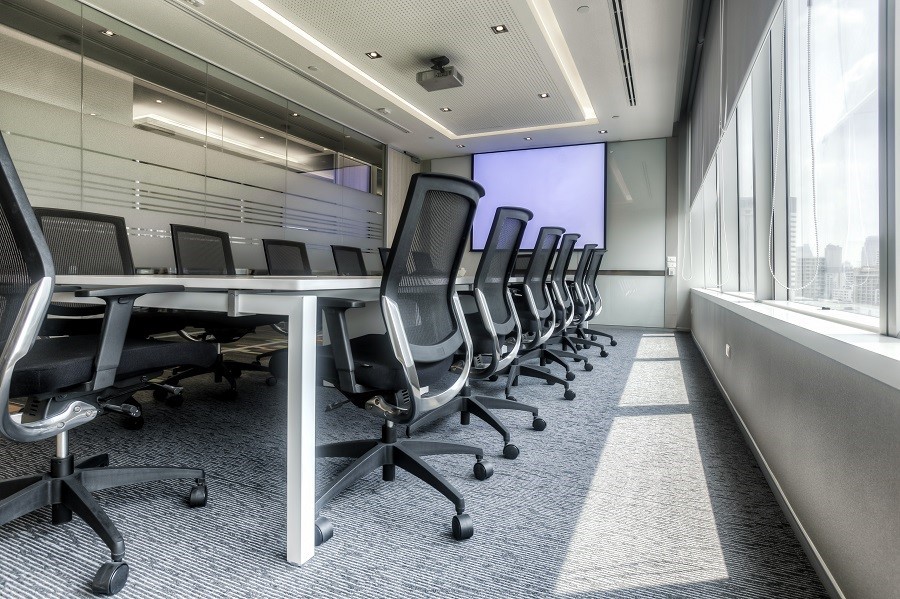 What Superior Displays and Sound Could Mean for Your Business
If you're running a successful business in Davis County, UT, you don't have much time to waste on faulty audio video equipment that's difficult to connect and use. Your employees will thank you if you invest in a commercial audio video system that maximizes their productivity and encourages their input without piling on technology frustrations.
But a commercial audio video system can do so much more. Here's how your boardroom and office spaces can be completely transformed and enhanced with a commercial audio video installation.
SEE ALSO: Josh.ai Proves How Quickly Voice Control Has Evolved!
Give New Life to Presentations
Turn these awkward situations around by connecting your staff to commercial audio video equipment that they can enable by just one quick press of a button. With commercial Control4, employees can set a "Meeting" scene, and automation does the rest. The presentation screen will lower, lights will dim, and microphones will turn on, preparing everyone for a productive, collaborative discussion.
See and Hear More Clearly
Have you ever tried to enjoy an insightful presentation, but you were distracted by ambient noise or glare? Quality commercial audio video mitigates this problem by providing video and audio technology that stands up to any challenge.
Sony offers high-lumen projectors, such as the VPL-VW1100ES Native 4K 3D SXRD, and TV displays that will dispel glare by outshining ambient light. We can also add motorized shading solutions to a critical conference room or any portion of your office.
Let's talk about audio, too. In a large conference room, a small tabletop microphone probably won't cut it, but that's what we see countless times when we visit companies pre-installation. We install Control4-owned Triad speakers, as well as Sonos, for your commercial audio video needs.
Ratio AV can inspect your room, look for opportunities, and add speakers in the places that will best maximize your sound quality. We also care about aesthetics, so we can install hidden speakers or create cool architectural designs.
Now that you've found your speakers, make sure outside contacts can engage with your conference call. We'll add a few microphones around the office so those telecommuting employees and prospects can clearly hear you, without interruption.
Connect Seamlessly
More than half of managers recently surveyed expressed that working with remote employees is the new normal. Also, who wants to limit your prospective client reach to Utah when you could bring in national and international customers? Ask yourself what your business is doing to snag critical contacts that aren't bound by location.
We've already discussed displays, but we also need to talk about video-conferencing equipment. Want to speak to anyone, anywhere, with few interruptions? Control4 natively supports popular platforms such as Microsoft Teams and Skype, so you can use tools that feel intuitive, with the added help of automation.
Don't miss out on the chance to kick off a new quarter with an enhanced conference room. Ready to get started? Call us at (435) 729-7575, or contact us for a free, no-hassle consultation.
Stay Informed
When you subscribe to the blog, we will send you an e-mail when there are new updates on the site so you wouldn't miss them.